Manufacturing & Facilities Teams
Create tomorrow's technologies and power the world's intelligent devices. When what you create influences the next generation of innovation, you're at Intel.
Leading with Innovation
Here, you won't just be at the forefront of innovation in semiconductor chip manufacturing—you'll play a pivotal role in shaping the technology landscape. With CHIPS Acts passing in both the US and Europe to further the production of the semiconductors that power our daily lives, we are embarking on an exciting journey of R&D and Manufacturing expansion.
View all manufacturing & facilities jobs
Are you skilled in working with complex equipment?
Intel is growing our factory workforce and your skills could be a great fit on the team.
Learn more about US manufacturing
Intel Foundry Services
Intel Foundry Services (IFS) is an independent foundry business that meets our customers' unique product needs, including our industry-leading sort and test capabilities.
Learn more
Chips Change the World
The semiconductor industry is one of the most technologically complex industries in the world, touching nearly every aspect of our daily lives. Learn about Intel's contributions, career opportunities, and our plans to revolutionize the future.
Learn more
Our Work
What We Make Possible
Our vast supply chain involves 16,000 suppliers in 100 countries managing the production and delivery of over 8,000 different products. We also perform more than 511,000 maintenance activities per year and monitor and analyze 1.8 million sensors every five seconds, 24 hours a day. We could not manage world-class operations without our most valuable resource—our employees.
Your Difference
Solve Complex and Critical Challenges
Each role in Intel Manufacturing enables us to keep our manufacturing facilities operating to our high standards, deliver leading sourcing and procurement solutions, and create the newest technologies and a brighter, more connected future for all of us.
If you are known as "the fixer," enjoy solving problems, and passionate about creating new technologies, you can make a difference at Intel.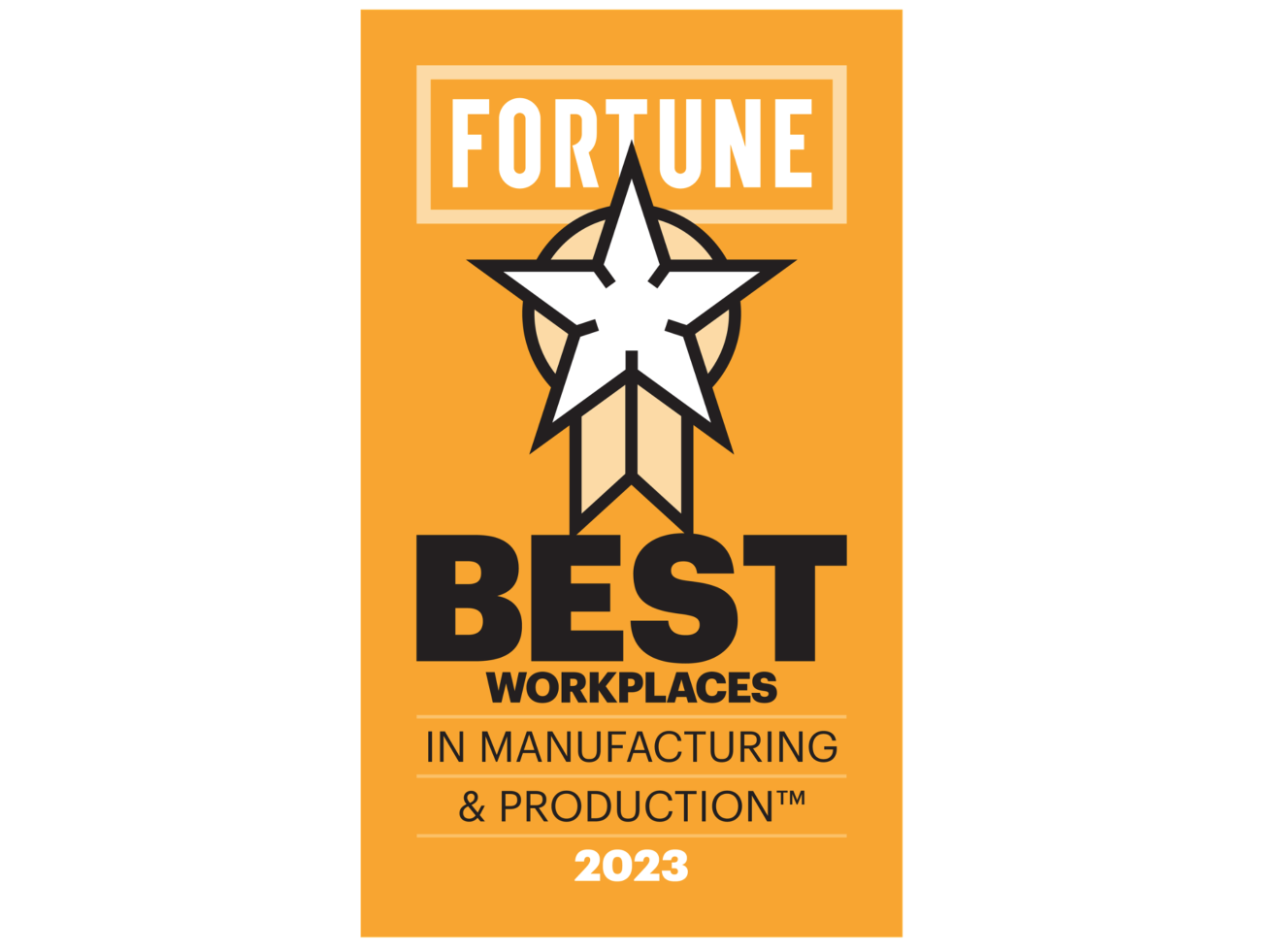 Intel placed in the top 10 on Fortune's "2023 Best Workplaces for Manufacturing & Production" list.
Rewarding careers, work that makes a difference and career growth opportunities are just some of the things you'll find at Intel.
Megan, Manufacturing Technician
"I work in a section called lithography. It's my job to make sure the lasers we use are perfectly calibrated. I'm the only woman on my team. This industry has more men than women and most of the women in Intel are in engineering or computer engineering jobs. Those are some seriously smart women! When I first started in my position, I wondered where all of the women were—a lot of them have progressed upwards to work as engineers or area managers. Women seem to do really well here."
Saskia, Senior Strategic Quality Engineer
As a senior strategic quality engineer, Saskia applies Artificial Intelligence and data visualization methods to enable predictive, preventative, and proactive solutions to maximize product quality and data processing efficiency for the factory. What is Saskia's secret to her success?
"It is resilience that paves the way for achievement of a brilliant and amazing STEM career future."
Gina, Manufacturing Technician
Gina Robles has been working at Intel Arizona for 26 years. As a Manufacturing Technician, she and her team are the first to introduce bare silicon into the factory, ensure equipment is operating efficiently, and the last to pack and ship the finished product to their next destination.
"It's amazing that I've had a hand in bringing this technology to life."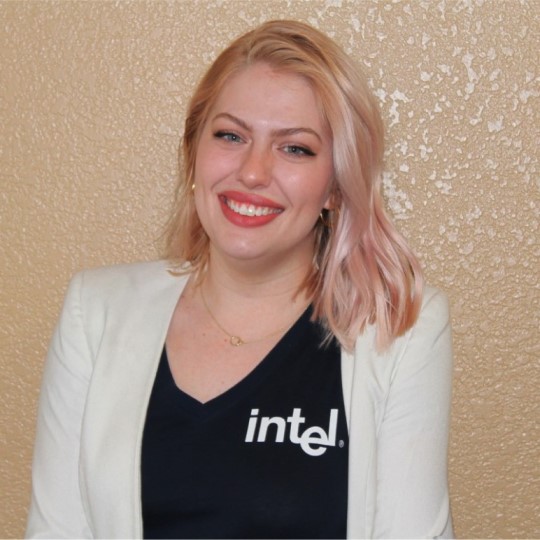 Averie, Process Engineer
An industrial process engineer, Averie uses tools, including augmented reality, to streamline processes that support Intel's manufacturing employees, which speeds the delivery of products to customers.
"The coolest thing about the augmented reality program is getting to experiment with state-of-the-art technology and the endless opportunities that affords us."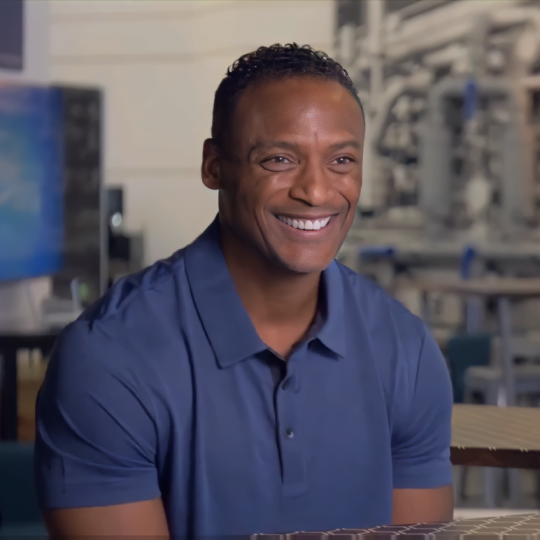 Carlton, Manufacturing Technician
A Veteran of the U.S. Armed Forces, Carlton is a Manufacturing Technician who has works in the Next Generation Wafer Prep Area for 28 years. Intel's Veterans Group sent him care packages when he decided to re-enlist and was deployed to Afghanistan. They also kept his desk and bunny suit ready for him when he returned.
"There's lots of companies out there that say they support veterans, but I know for a fact that Intel does, cause I've seen everything they've done for me."
Flexibility and Work-Life Balance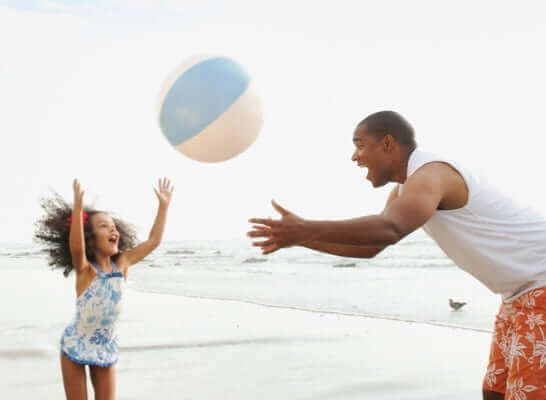 The world-class benefits we provide are built into the way we work, so that people feel supported, rewarded, and energized every day. We're proud that Glassdoor named Intel one of the "25 Highest Rated Companies for Vacation and Paid Time Off," but taking well-earned breaks is just the beginning of everything we have to offer.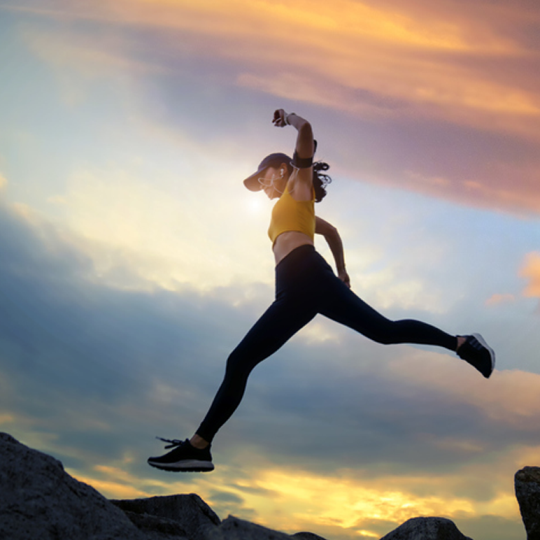 Benefits
Our total compensation package ranks among the best in the industry — including bonuses, generous time off, paid sabbaticals, stock options and advantages like on-site fitness centers, private transportation and continuing learning opportunities.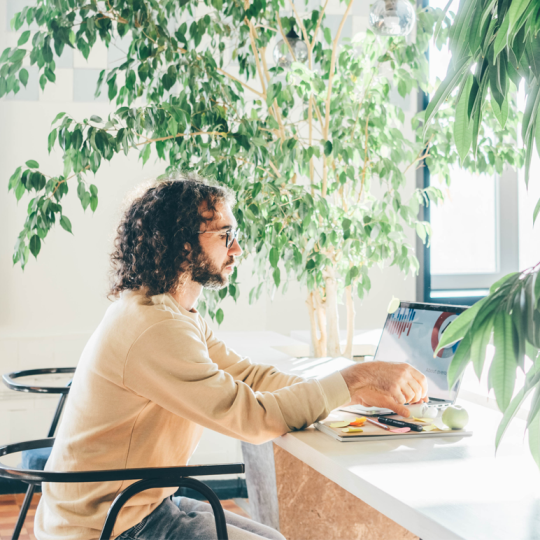 The Future of Work
We provide flexible programs and alternative working arrangements that support employees in managing their career and life. Our teams are creating world-changing technology with the greatest minds — wherever they are.
Join Our Talent Community
Be the first to hear about what's happening at Intel! Sign up to receive the latest news and updates.