What It's Like to Work at Intel Santa Clara
Situated in the heart of Silicon Valley, our Santa Clara campus is also our worldwide corporate headquarters. Here, we have HW and SW engineering, design, and research and development teams, as well as a wide range of corporate functions — from sales and marketing to HR. Our campus is also home to our state-of-the-art Executive Briefing Center, which has hosted dignitaries and celebrities from around the world. Santa Clara even includes the Intel Museum, which draws thousands of visitors ever year who are eager to learn about Intel's history and the evolution of computing and computer technology.
Intel Santa Clara, by the Numbers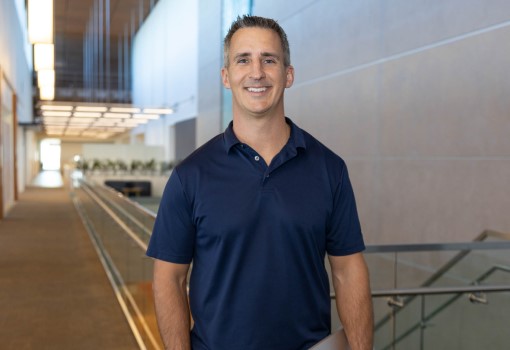 54 years of innovation and advancing California's economy.
13.5k Intel employeesin the state.
60,000 artifactshoused in the historic Intel Museum.
100k visitorsto the Intel Museum every year.
1 million hours volunteered by our California employees.
$82.8 milliondonated to California schools and nonprofits.
Real-world impact.
"It's amazing that I've had a hand in bringing this technology to life."
Gina, Manufacturing Technician
Standing together.
"There's lots of companies out there that say they support veterans, but I know for a fact that Intel does, because I've seen everything they've done for me."
Carlton, Manufacturing Technician
Tech that matters.
"The coolest thing about the augmented reality program is getting to experiment with state-of-the-art technology and the endless opportunities that affords us."
Averie, Process Engineer
Perks at Intel Santa Clara
In addition to our many benefits and programs, employees enjoy numerous other perks! Here's a peek at some of the cool stuff that make Intel Santa Clara a great place to work.
Stay Active
With on-site sports courts and fields, fitness centers, and recreation amenities, there's no shortage of ways to get moving.
On-Site Conveniences
On-site car maintenance, EV-charging in parking lots, multiple cafes, bank services, and ATMs are just some of the perks we provide to make your life easy.
Prioritize Your Health
We offer occupational health services, eye and dental clinics, on-site music classes, and more to help you maintain your health and wellness.
Join Our Talent Community
Be the first to hear about what's happening at Intel! Sign up to receive the latest news and updates.