What It's Like to Work at Intel Rio Rancho
As Intel's Innovation Hub, our Rio Rancho site plays a critical role in creating the technology that will improve the lives of everyone on the planet. This manufacturing complex includes 400,000 square feet of clean room space, making it the largest clean room operated by Intel and one of the largest in the world. With a recent $3.5 billion investment, our Rio Rancho expansion is poised to become a global manufacturing hub for new types of semiconductor technology.
Intel New Mexico, by the Numbers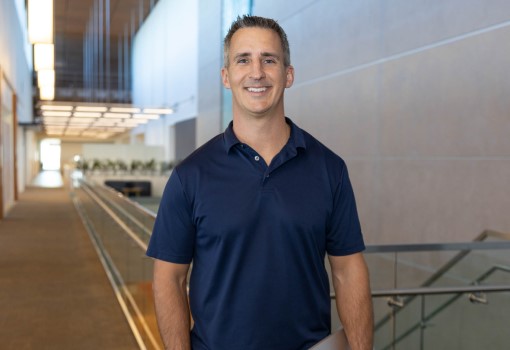 40+ years of innovating and investing in New Mexico.
2,100 employees in our New Mexico site, the US innovation hub.
85,575 hours volunteered by our New Mexico employees (2017-2021).
3 water restoration projects benefitting New Mexico watersheds, supporting Intel's global goal to achieve net-positive water by 2030.
218 acre campus at our Rio Rancho site.
100% renewable electricity at our New Mexico site through energy reduction efforts.
Real-world impact.
"It's amazing that I've had a hand in bringing this technology to life."
Gina, Manufacturing Technician
Standing together.
"There's lots of companies out there that say they support veterans, but I know for a fact that Intel does, because I've seen everything they've done for me."
Carlton, Manufacturing Technician
Tech that matters.
"The coolest thing about the augmented reality program is getting to experiment with state-of-the-art technology and the endless opportunities that affords us."
Averie, Process Engineer
Perks at Intel Rio Rancho
In addition to our many benefits and programs, employees get a bunch of other perks! Here's a peek at some of the cool stuff that make Intel Rio Rancho a great place to work.
Stay Active
With fully equipped on-site sports fitness centers and access to local gyms via the Active & Fit Direct network, there's no shortage of ways to get moving.
On-Site Conveniences
Cafes, game rooms, bank services, music rooms, and ATMs are just some of the perks we provide to make your life easy.
Prioritize Your Health
We offer Health for Life Centers, eye clinics, nursing rooms, Weight Watchers sessions, massage programs, and more to help you maintain your health and wellness.
Join Our Talent Community
Be the first to hear about what's happening at Intel! Sign up to receive the latest news and updates.