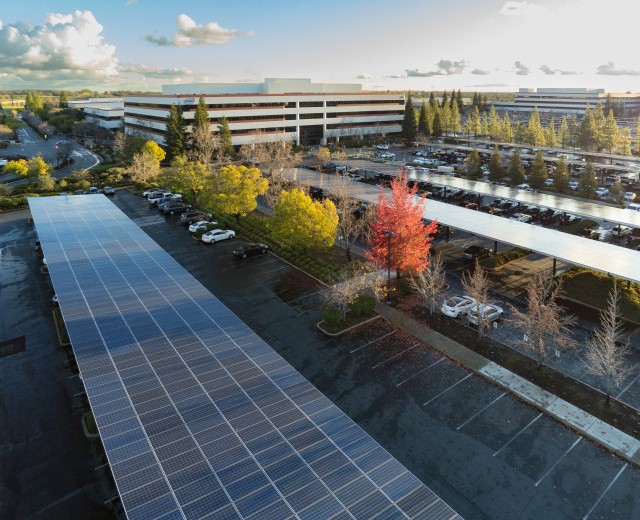 Intel in Folsom, California
What It's Like to Work at Intel Folsom
Located in the foothills of the Sierra Nevada mountain range, our Intel Folsom campus is approximately 15 miles outside of Sacramento, California. A research and development campus, Folsom is one of our largest, most influential sites, with over 1.5 million square feet of office, test floor, and lab space. Every day, our team members play a critical role in moving technology forward — creating, testing, and validating the next generation of chips and chipsets that keep Intel on the edge of innovation.
Intel Folsom, by the Numbers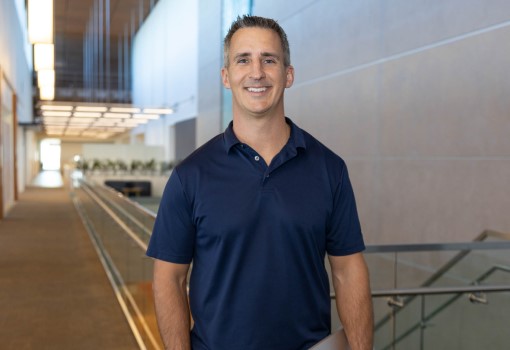 7 buildings dedicated to office, test floor, and lab space.
1.5 million square feet makes Folsom one of the largest private sector employers in the area.
33% reduction in freshwater consumption, saving more than 80 million gallons per year.
54 years – the length of time Intel's operations have helped to advance California's economy through high-tech jobs, tax revenue, and more.
563,241 hours volunteered by Folsom employees in the last 5 years.
Real-world impact.
"It's amazing that I've had a hand in bringing this technology to life."
Gina, Manufacturing Technician
Standing together.
"There's lots of companies out there that say they support veterans, but I know for a fact that Intel does, because I've seen everything they've done for me."
Carlton, Manufacturing Technician
Tech that matters.
"The coolest thing about the augmented reality program is getting to experiment with state-of-the-art technology and the endless opportunities that affords us."
Averie, Process Engineer
Perks at Intel Folsom
In addition to our many benefits and programs, employees can enjoy numerous other perks! Here's a peek at some of the cool stuff that make Intel Folsom a great place to work.
Stay Active
With on-site sports courts and fields, fitness centers, and recreation amenities, there's no shortage of ways to get moving.
On-Site Conveniences
Cafes, bank services, and ATMs are just some of the perks we provide to make your life easy.
Prioritize Your Health
We offer an occupational health center, eye and dental clinics, and a complimentary fruit program help you maintain your health and wellness.
Join Our Talent Community
Be the first to hear about what's happening at Intel! Sign up to receive the latest news and updates.