What It's Like Working Ohio
The next generation of innovation is happening in Ohio. Investing more than $20 billion in the construction of two leading-edge chip factories, we're powering the next generation of state-of-the-art products, turbocharging domestic semiconductor manufacturing and creating jobs for local communities. Spanning nearly 1,000 acres, our New Albany "megasite" accommodates a total of eight chip factories and supports operations and ecosystem partners.
Intel Ohio One, by the Numbers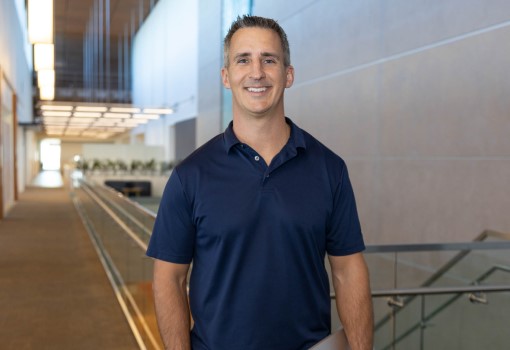 $20B investment to construct two new leading-edge chip factories in New Albany.
3,000 Intel jobs planned over the next several years.
$100M education pledge toward partnerships with educational institutions to build a pipeline of talent and bolster research.
100% renewable energy through investments in renewable and alternative energy projects.
$400M in global charitable giving since 2018 to nonprofits and schools that address challenges around the world.
5.4K employee volunteer hours donated globally since 2018.
Real-world impact.
"It's amazing that I've had a hand in bringing this technology to life."
Gina, Manufacturing Technician
Standing together.
"There's lots of companies out there that say they support veterans, but I know for a fact that Intel does, because I've seen everything they've done for me."
Carlton, Manufacturing Technician
Tech that matters.
"The coolest thing about the augmented reality program is getting to experiment with state-of-the-art technology and the endless opportunities that affords us."
Averie, Process Engineer
Experiencing the community
Columbus is an extraordinary, vibrant community that offers a little something for everyone.
Vibrant Neighborhoods
Our metropolitan area is full of unique neighborhoods filled with friendly neighbors, local businesses, and lively communities. No matter your lifestyle, there's a place for everyone.
Things to Do
The city is full of fun experiences. Whether you're interested in sports, learning new things, being outdoors or shopping, Columbus has got you covered.
Join Our Talent Community
Be the first to hear about what's happening at Intel! Sign up to receive the latest news and updates.