Intel in Romania
Our Romania team has proven our value after years of growth in AI business, the Automotive Industry, Edge and Cloud Computing, Industrial Solutions, and Pre-Silicon Design and Verification.
We participate in developing all four superpowers of technology: artificial intelligence, the Internet of Things, connectivity, and cloud computing.
Check Our Offices & Remote Hubs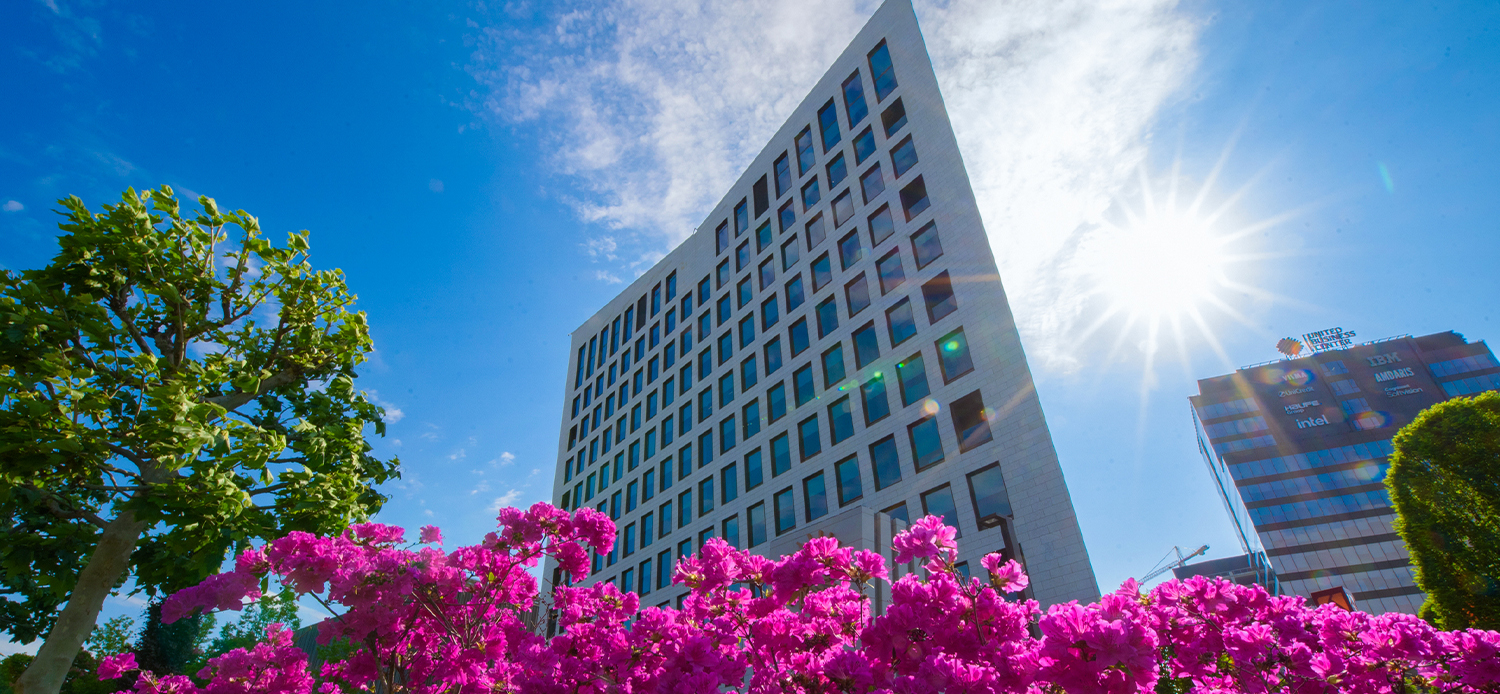 Timisoara Site
As the headquarters of Intel in Romania, Timisoara is home to approximately 200 employees and is managed by Cristian Tisan, Intel Romania's general manager.
Our engineering teams working here focus on the architecture, design, and development of core components of Intel's AI proliferation, accelerating the AI business growth for the Client Computing Group (CCG) at Intel.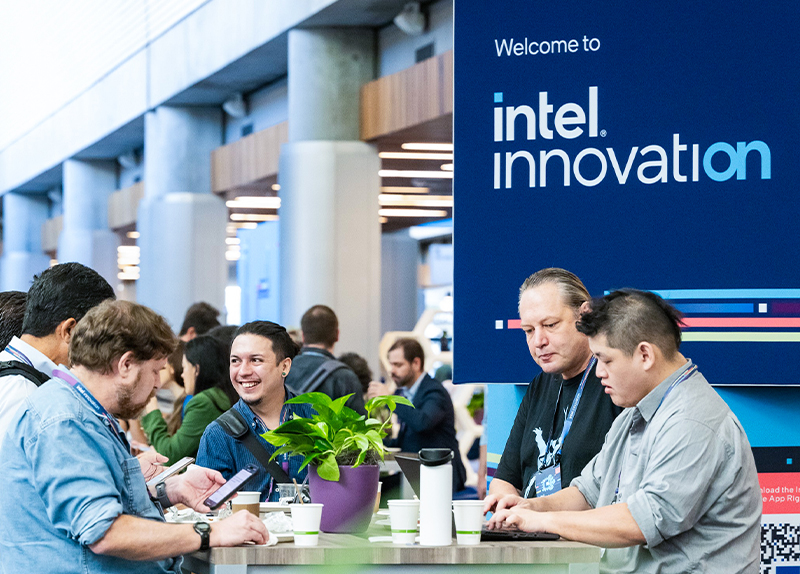 Intel Innovation 2023
Learn more about Intel Client AI and how Intel is bringing AI capabilities across our hardware products and making AI accessible through open, multi-architecture software solutions.
Learn more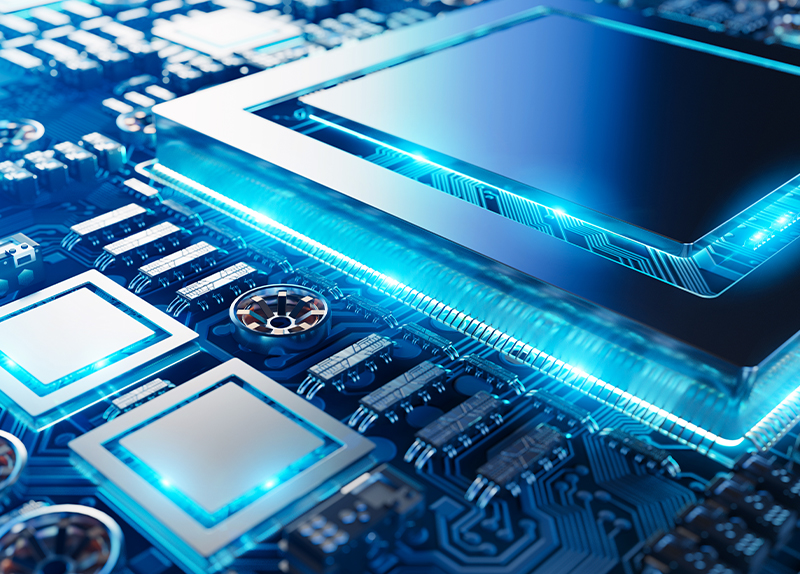 Newly-launched Intel® AI PC
This new PC experience arrives with the upcoming Intel® Core™ Ultra processors, code-named Meteor Lake, featuring Intel's first integrated neural processing unit, or NPU, for power-efficient AI acceleration and local inference on the PC.
Learn more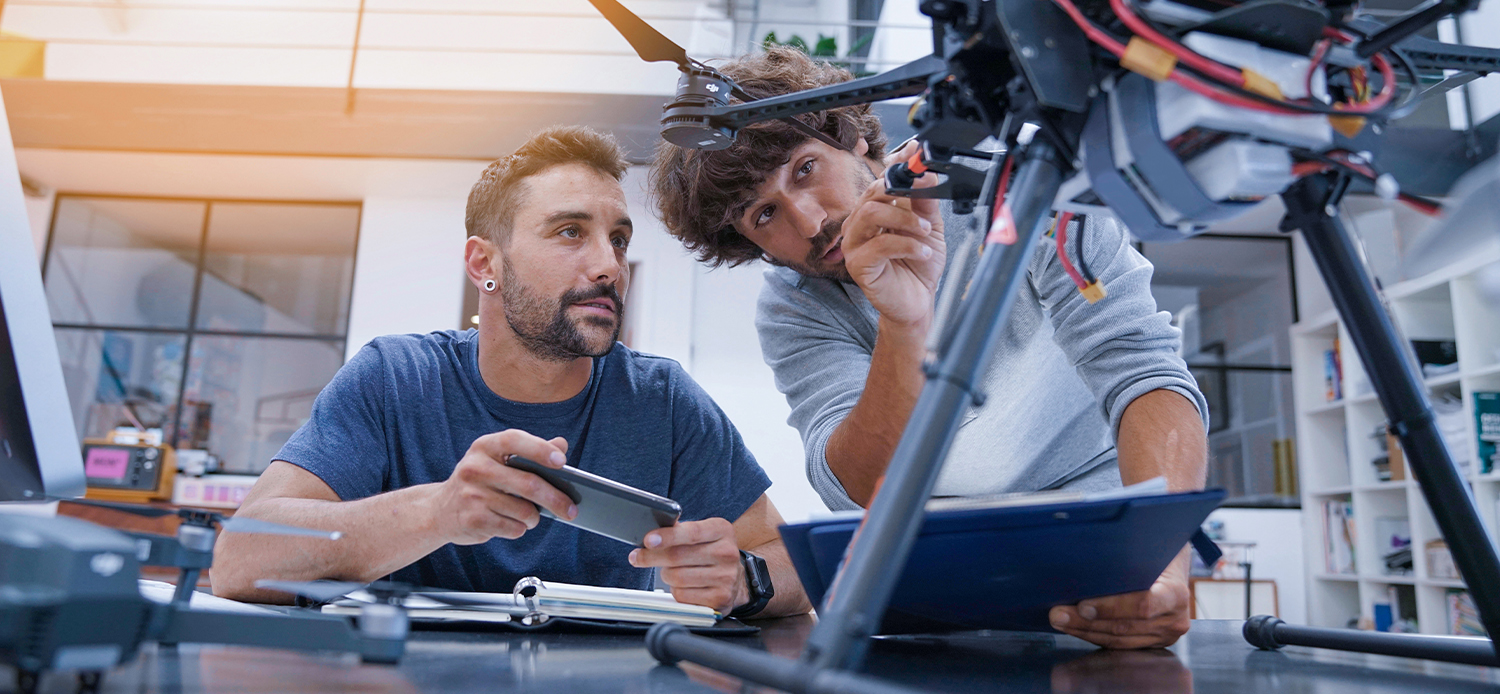 Galati Site
In 2017, Intel expanded our presence in Galati, establishing two office buildings housing 80 employees. Our team is widely recognized for their expertise in software development and plays a pivotal role in creating scalable, flexible, and secure software solutions for the automotive and industrial sectors. We focus on various domains such as Advanced Driver Assist Systems, Autonomous Driving, Autonomous Mobile Robots and Smart Cities.
Galati Team
Our expertise lies in the creation and delivery of in-vehicle software solutions for the automotive industry. We provide platform solutions to both internal and external clients, enabling the rapid and efficient delivery of high-quality software. Our responsibilities include supporting all product lines, ensuring customer security, and championing various software initiatives. We are committed to developing and deploying tools, methods, and automotive-grade workflows for common platform solutions.
Our team has been instrumental in driving Industrial Transformation, transitioning from a functional and proprietary architecture to one marked by loosely coupled components, portable applications, and multi-vendor interoperability. We make significant contributions to uphold and improve software quality for orchestration and manageability.
We also play a critical role in ensuring that Intel processors meet specific Key Performance Indicators (KPIs). We design software solutions that incorporate these workloads, conduct KPI measurements, and validate that Intel platforms consistently achieve the desired performance levels.
Join Intel Romania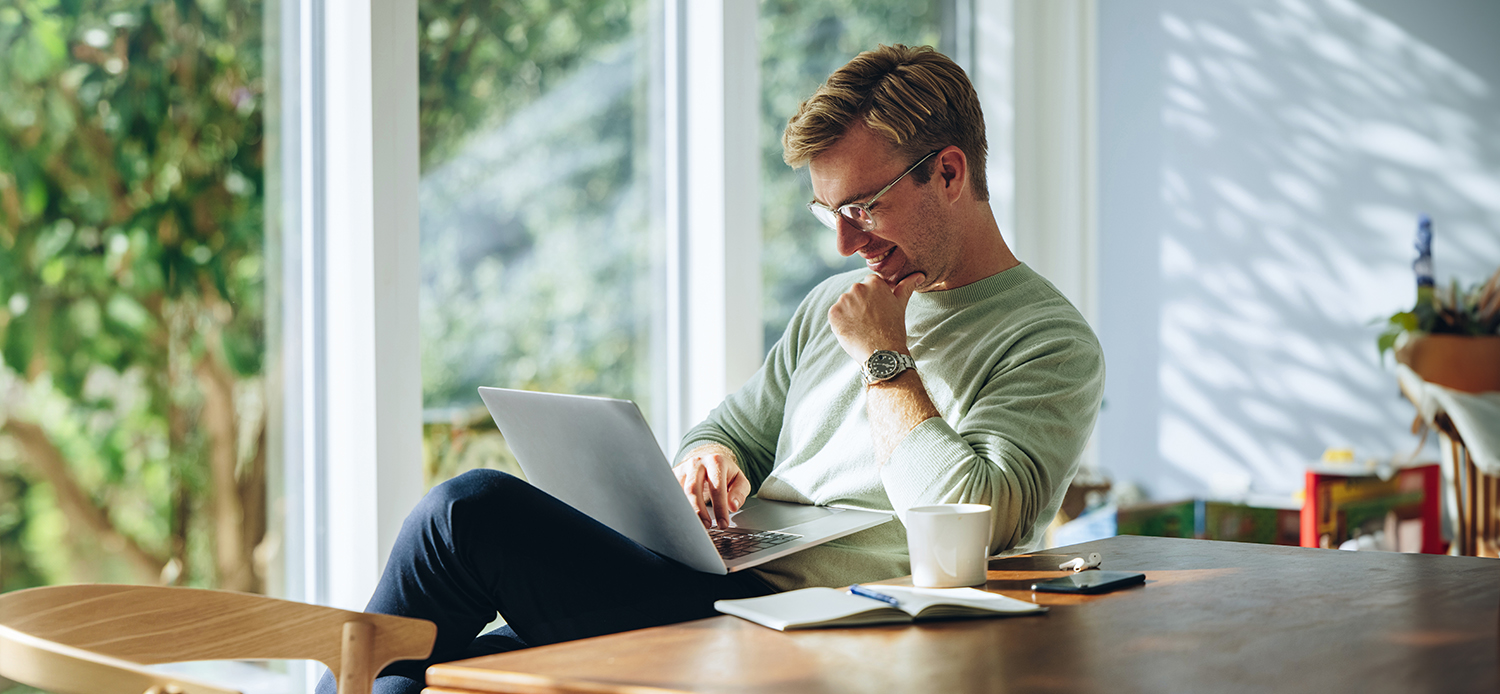 Brasov Remote Hub
Our Brasov hub hosts two business units, Programmable Solutions Group and Client Connectivity Division Designs. Brasov operates as a fully remote hub.
As part of Programmable Solutions Group, the team is responsible for Structured ASIC technology development with two distinct teams: Customer Programs, which has expertise in mapping customer designs onto Structured ASIC products, and Platform Architecture and Development, which defines various aspects of the platform's microarchitecture. Structured ASIC technology's success relies significantly on both teams' essential contributions.
Furthermore, Client Connectivity Division Designs, part of CCG CPS, is doing pre-silicon validation of IPs, ensuring that the chips that go to tape-out are fully verified. The main connectivity products that our groups verify are 80 Gbps Thunderbolt™ technology and LAN products.
Intel® eASIC™ Devices
Intel® eASIC™ devices are structured ASICs, an intermediary technology between FPGAs and standard-cell ASICs.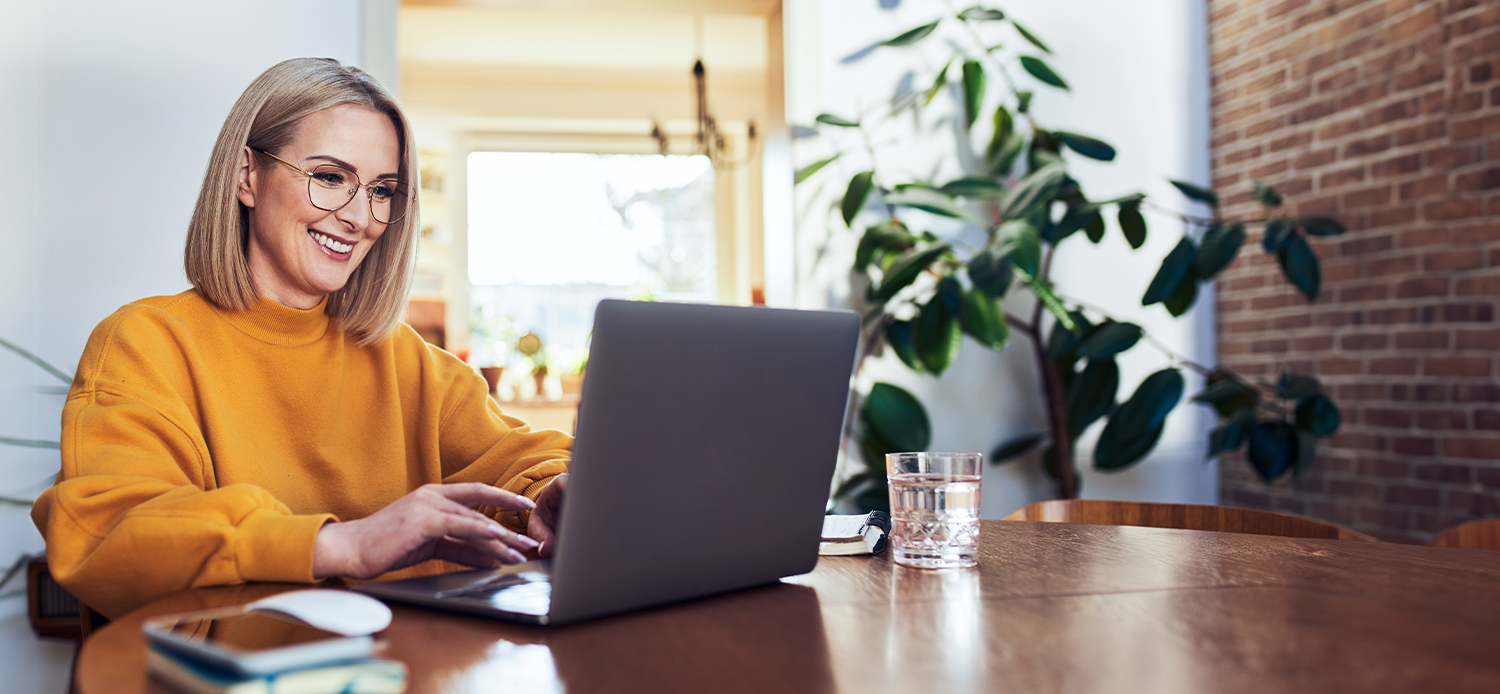 Bucharest Remote Hub
Bucharest is a fully remote working hub and hosts two CCG CPS teams; one is part of the Wireless Connectivity Solutions group, and the other is part of the Client Connectivity Division.
Our Bucharest teams are experts in ASIC design verification flows, ensuring our products work properly. They are involved in all steps of the pre-silicon verification effort, from architecture definition to tape-out, and they also help in the post-silicon validation phase. Our teams have expertise in all major EDA verification tools like Cadence* Xcelium, Synopsys* VCS, and Siemens* EDA Questa, and they primarily design verification languages and methodologies (Specman, SystemVerilog, UVM).
The teams are working on leading-edge products such as ThunderBolt™ and Wi-Fi products.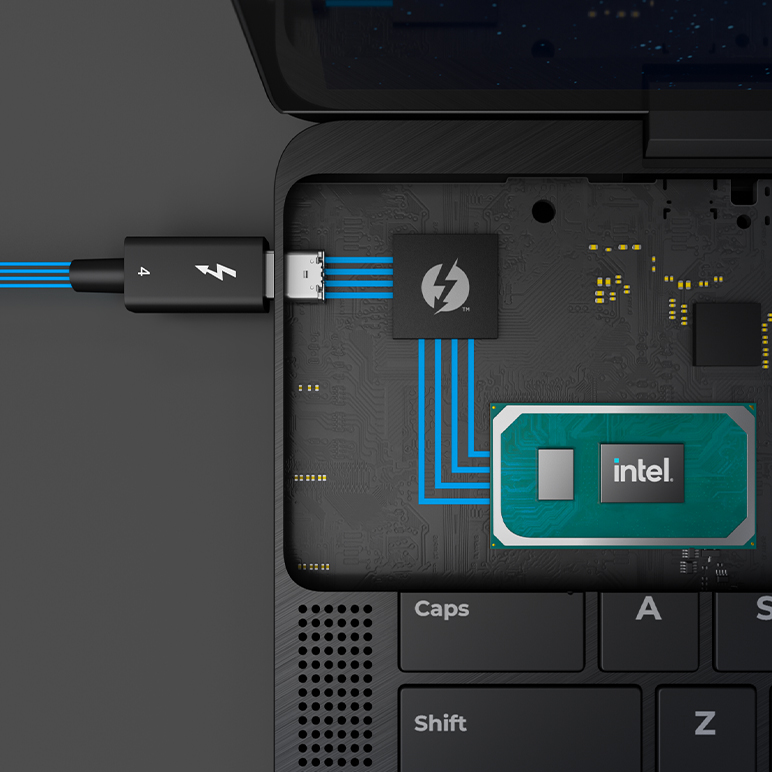 Thunderbolt™ Technology
Benefit from best-in-class product capabilities that deliver a fast cable solution for connecting to power and all your docked accessories and monitors.
Discover more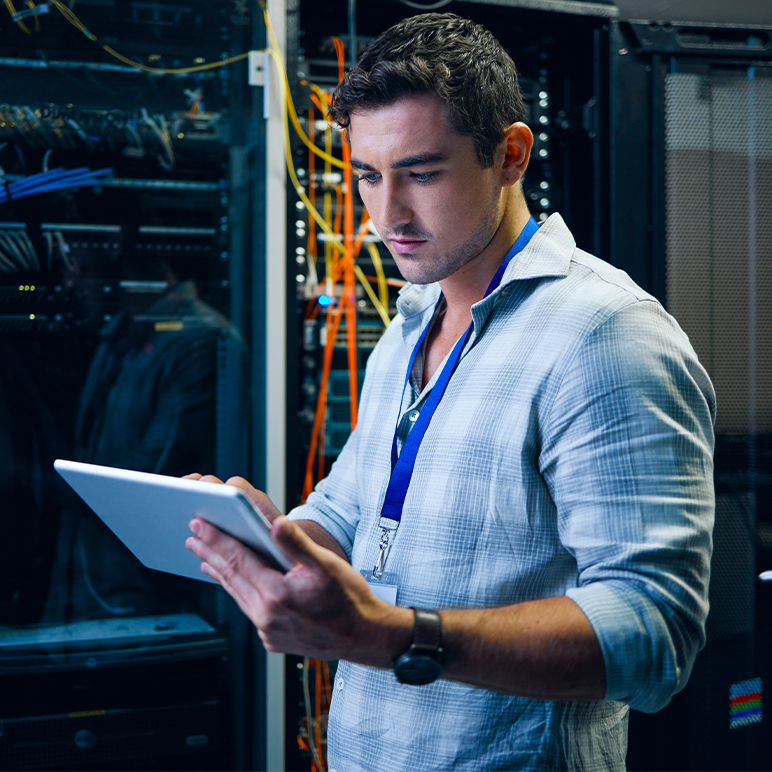 Wi-Fi Technology
Learn more and make daily life easy with Wi-Fi innovations from Intel.
Discover more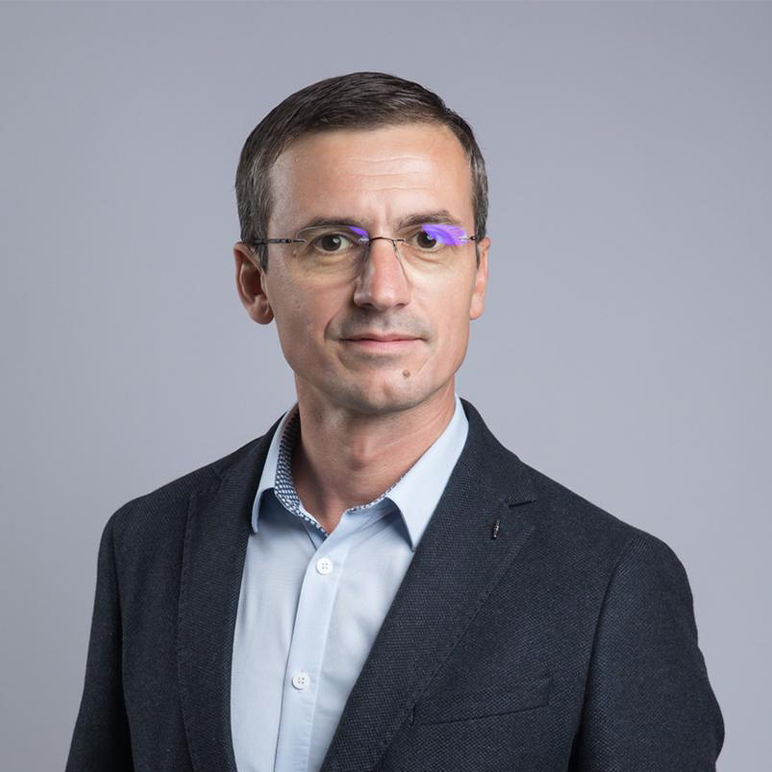 Cristian, Intel Romania General Manager
Intel Romania is expanding and growing its team, all while developing the latest technologies and contributing to different strategic areas of Intel® technologies and products. We recently spoke with Cristian Tisan, the general manager of Intel Romania, to find out what motivates him, what challenges our teams face, and why they think Intel is a perfect place to unleash one's potential.
Learn more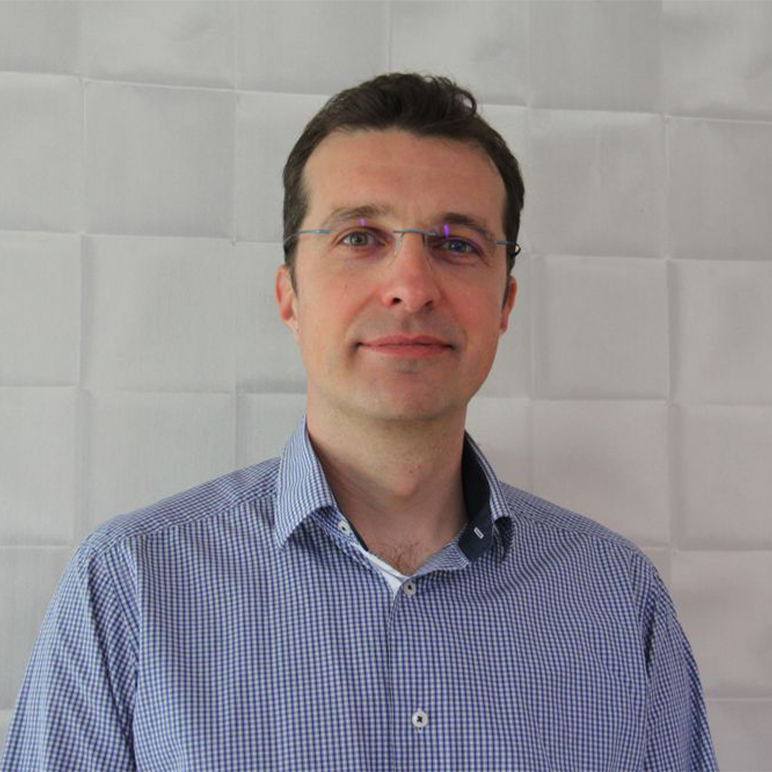 Dragos, AI Software Engineering Manager
If someone asked him about the best place to work, Dragos Carciumaru, AI software engineering manager, would say Intel without hesitation. We recently spoke with Dragos about his return to Intel, what he looks for in job candidates, and what makes Intel Romania special.
Learn more
Check Our Skills & Strengths
Embedded full-stack development
C, C++
Safety and security integration and validation
Machine learning technologies
Neural network compiler development
Java/JavaScript/TypeScript
Hardware design and validation (Verilog, SystemVerilog, Specman, UVM)
Automotive integration and validation
Use and enhance automation tools: Jazz, Jenkins, Robot Framework, Ansible
Python, bash scripting, ML (any frameworks: TF, PT, ONNX, etc.)
Golang
Tools and testing framework development
Linux shell scripting, Hypervisor
CI/CD and automated pipeline
Hardware adaptation and customization
Edge and Cloud computing
We offer expertise in architecture, design, and development of core components of Intel's AI proliferation, from cloud to edge. We can develop end-to-end products incorporating computer vision and deep neural network inference.
We are a world-class engineering team using our experience and expertise to enable scalable and flexible software solutions across automotive markets.
We have deep knowledge in developing, validating, and delivering in-vehicle software solutions for Advanced Driver Assist Systems, Autonomous Driving, cloud computing, robotics, and industrial applications.
We have extensive experience in designing and developing structured ASIC platforms. We are experts in ASIC design verification flows and methodologies.
We focus on providing a work environment that promotes diversity and inclusion. We also offer flexible work schedules and highly competitive benefits for employees.
The large number of new technologies in work development at Intel Romania creates a great challenge and a unique opportunity for any IT professional.
Intel is one of the parents of computer technologies. Intel employees have access to a huge database of technical information and industry experts that can help accelerate learning and personal development.
Join Our Talent Community
Be the first to hear about what's happening at Intel! Sign up to receive the latest news and updates.