Site Corporate Services Manager (Facilities Engineering and Operations)
Fully Remote - Poland
Job ID JR0246955
Job Category Facilities and Site Services
Work Mode Fully Remote
Experience Level Experienced
Job Description
Intel is going through an exciting transformation, with a vision to create and extend computing technology to connect and enrich the lives of every person on Earth. Corporate Services (CS) plays an essential role in achieving this vision. Our team's scope is vast and includes operating and maintaining Intel sites and facilities around the world. We touch the lives of every Intel employee, every day and create an environment where employees can prosper while creating innovative technologies that make amazing possible. CS also helps to make Intel and our communities a greener place by supporting Intel's commitment to environmental sustainability. We embed Diversity and Inclusion into everything we do, every day, and strive to build an environment where all employees feel empowered to achieve their full potential. Corporate Services' success depends on our amazing, highly valued employees to provide leadership in their area of expertise.

Join us and make Corporate Services your workplace of choice today.

Your responsibilities will include but are not limited to:
Ownership of all operational support and growth initiatives related to facilities and site engineering infrastructure on site.

Lead as the single point of contact for the overall site and factory management as related to site facilities operations.

Plan, provide resources for, and direct activities in engineering functions to meet schedules, standards, and cost.

Cultivate and reinforce appropriate group values, norms, and behaviors.

Identify and analyze problems to plan for viable solutions.

Provide guidance on employee development, performance, and productivity issues.

The Intel Poland greenfield start-up site manager's responsibilities will also include:
Collaborating with local authorities, Intel Construction (FCE), planning organizations, and other Intel teams to get the first modules established as early as possible.

Manage a cross-functional team consisting of Intel employees and/or contingent workers.

Provide safe, cost effective, high quality, compliant, and environmentally conscious execution of site infrastructure.

Oversees the safety, reliability, and cost-effective operations of factories, successful commissioning of transferred technologies, and support of construction ramps.

Responsible for enabling teams to execute through clear goal setting, facilitating work, maintaining accountability, applying differentiated performance management, and driving team results.

Drives results by inspiring people, role modeling Intel values, developing the capabilities of others, and ensuring a productive work environment.

Deliver facilities services to provide business groups and enterprise operations with the reliability needed to support Intel's business needs.

Interface with local and federal Government entities and authorities in securing permits, etc.

Ensure the facility and its procedures comply with local, state, and federal regulations.

Provide guidance and judgement on a variety of problems requiring deviation from standard practices.

The successful candidate should exhibit the following behavioral traits:
Problem-solving skills.

Strong customer service skills.

Skills to build and maintain relationships.

Interpersonal skills with the ability to influence at different levels of the organization.

Skills to facilitate out-of-the-box thinking that delivers innovative solutions.

Skills to deliver results on-time and within budget.

Skills to adapt and continuously improve standards and best-known-methods regardless of their source.

General Qualifications:
Experience with managing and maintaining facility systems (HVAC, electrical, chemical, etc.,) that support factory, lab and/or data center environments.

Business practices and procedures as related to facilities, engineering and services management.

Financial and business acumen with particular emphasis on cost optimization, supplier management, experience with high-value and/or multi-discipline service contracts, and proven project management experiences.

Willingness to adopt and continuously improve standards and best-known-methods regardless of their source.

Forward-thinking and strategic planning to anticipate and address site needs.

What Intel and Corporate Services can offer you as a successful candidate:
We foster a collaborative, supportive, and exciting environment where the brightest minds in the world come together to achieve exceptional results.

A competitive salary and financial benefits which include bonuses, life and disability insurance, the opportunity to buy Intel stock at a discounted rate, and Intel stock awards (eligibility at the discretion of Intel Corporation).

We provide benefits that promote a healthy, enjoyable life with excellent medical plans, wellness programs and amenities, flexible work hours, time off, recreational activities, discounts on various products and services, and many more creative perks that make Intel a Great Place to Work.

Intel is constantly working to build a connected and intelligent future. We are at the heart of innovation, and we need your help to achieve our goals. Start today and change tomorrow.
Qualifications
Minimum qualifications are required to be considered for this position. Preferred qualifications are in addition to the minimum qualifications and are considered a plus factor in identifying top candidates.

Minimum Qualifications:
Bachelor of Science degree in a STEM field of study and 7+ years of experience in manufacturing facilities and engineering management. 

5+ years of managing managers or 10+ years of organizational management.
Preferred Qualifications:
Master of Science Degree in a STEM field of study and 10+ years of experience in manufacturing facilities and engineering management.   

A proven track record of experience in working in and/or directly supporting Assembly and Test Manufacturing.

A proven track record of experience in working with an Integrated Facilities Management supplier.

Professional bilingual proficiency (read, write, comprehend and speak) in both Polish and English.
Other Information
Final location for this role will be the Wrocław site, with the interim location being Home Based Office until the Wrocław office premises are available.
Intel Announcement
On June 16, 2023, Intel announced that it has selected an area near Wrocław, Poland, as the site of a new cutting-edge semiconductor assembly and test facility. This facility will help meet critical demand for assembly and test capacity that Intel anticipates by 2027. Intel expects to invest up to $4.6 billion in the facility, which will have the capacity to expand. When completed, the facility will support approximately 2,000 Intel employees. The construction of the facility is also expected to create several thousand more jobs, in addition to eventual hiring by suppliers. Design and planning for the facility will begin immediately, with construction to commence pending a state aid approval procedure by the European Commission and the Polish Government.  
Intel's planned investment in Poland adds to Intel's current and future plans for Europe, including its existing wafer fabrication facility in Leixlip, Ireland and its planned wafer fabrication facility in Magdeburg, Germany. Combined, these facilities will help create an end-to-end leading-edge semiconductor manufacturing value chain across Europe. It will also serve as a catalyst for additional ecosystem investments and innovation in Poland and the European Union.
Wafer fabrication facilities (also known as "fabs") create chips on silicon wafers through various advanced chemical, mechanical and optical processes. Assembly and test facilities, such as the one planned near Wrocław, receive completed wafers from fabs, cut them into individual chips, assemble them into final products and test them for performance and quality. The finished chips are then shipped to customers. In addition to completed wafers, the facility will also be able to accept individual chips and assemble them into final products. The facility will be able to accept wafers and chips from Intel, Intel Foundry Services or other foundries.
Forward-Looking Statements as per the June 16th Announcement/Press Release
This press release contains forward-looking statements that involve a number of risks and uncertainties. Such statements include:  our manufacturing expansion and investment plans and expectations in the European Union (EU) and the anticipated benefits therefrom; anticipated supplier, ecosystem, community, and government support and approval for our planned EU investments and anticipated benefits related to such support; environmental plans for and benefits from our factories and technologies; and other characterizations of future plans, expectations, events, or circumstances.
Such statements involve risks and uncertainties that could cause our actual results to differ materially from those expressed or implied, including:  changes in demand for our products; Intel's failure to realize the anticipated benefits of its strategy, plans, and proposed transactions; construction delays or changes in plans due to business, economic, or other factors; increases in capital requirements and changes in capital investment plans; adverse changes in anticipated government incentives and associated approval related to Intel's planned EU investments; adverse legislative or other government actions; insufficient ecosystem support; the impact of macroeconomic and geopolitical trends and events; and other risks and uncertainties described in this presentation, our earnings release dated April 27, 2023, our 2022 Annual Report on Form 10-K and our other filings with the SEC.
All information in this press release reflects management's views as of the date hereof, unless an earlier date is specified. We do not undertake, and expressly disclaims any duty, to update such statements, whether as a result of new information, new developments, or otherwise, except to the extent that disclosure may be required by law.
Inside this Business Group
Intel makes possible the most amazing experiences of the future. You may know us for our processors. But we do so much more. Intel invents at the boundaries of technology to make amazing experiences possible for business and society, and for every person on Earth. Harnessing the capability of the cloud, the ubiquity of the Internet of Things, the latest advances in memory and programmable solutions, and the promise of always-on 5G connectivity, Intel is disrupting industries and solving global challenges. Leading on policy, diversity, inclusion, education and sustainability, we create value for our stockholders, customers, and society.
Posting Statement
All qualified applicants will receive consideration for employment without regard to race, color, religion, religious creed, sex, national origin, ancestry, age, physical or mental disability, medical condition, genetic information, military and veteran status, marital status, pregnancy, gender, gender expression, gender identity, sexual orientation, or any other characteristic protected by local law, regulation, or ordinance.
Benefits
We offer a total compensation package that ranks among the best in the industry. It consists of competitive pay, stock, bonuses, as well as, benefit programs which include health, retirement, and vacation. Find more information about all of our Amazing Benefits
here.
Working Model
This role is available as a fully home-based and generally would require you to attend Intel sites only occasionally based on business need. This role may also be available as our hybrid work model which allows employees to split their time between working on-site at their assigned Intel site and off-site.
In certain circumstances the work model may change to accommodate business needs.Position of Trust
This role is a Position of Trust. Should you accept this position, you must consent to and pass an extended Background Investigation, which includes (subject to country law), extended education, SEC sanctions, and additional criminal and civil checks. For internals, this investigation may or may not be completed prior to starting the position. For additional questions, please contact your Recruiter.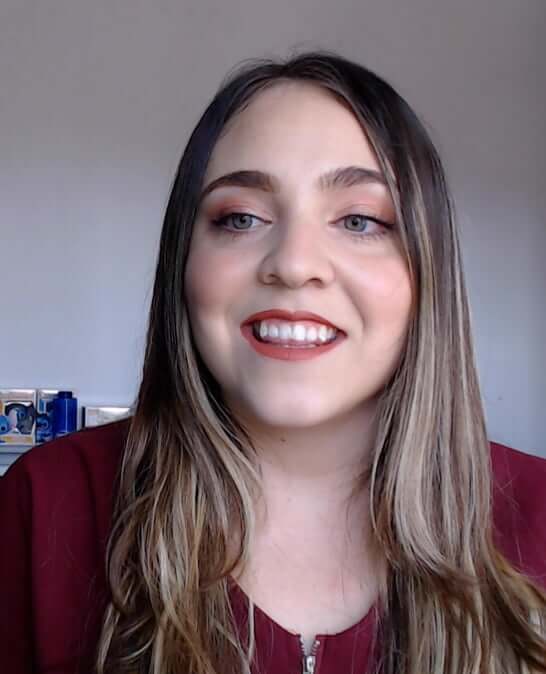 Maggie

Offensive Security Researcher

"I've always wanted to do something that changes the world — at Intel, I feel appreciated, and I've gained more confidence in myself. It makes me feel like I'm capable of doing great things."
CPU Architecture Validation Engineer

Bengaluru, India

View job

Facilities UPW Engineer

Hillsboro, Oregon

View job

Facilities Mechanical Engineer

Hillsboro, Oregon

View job
View all jobs